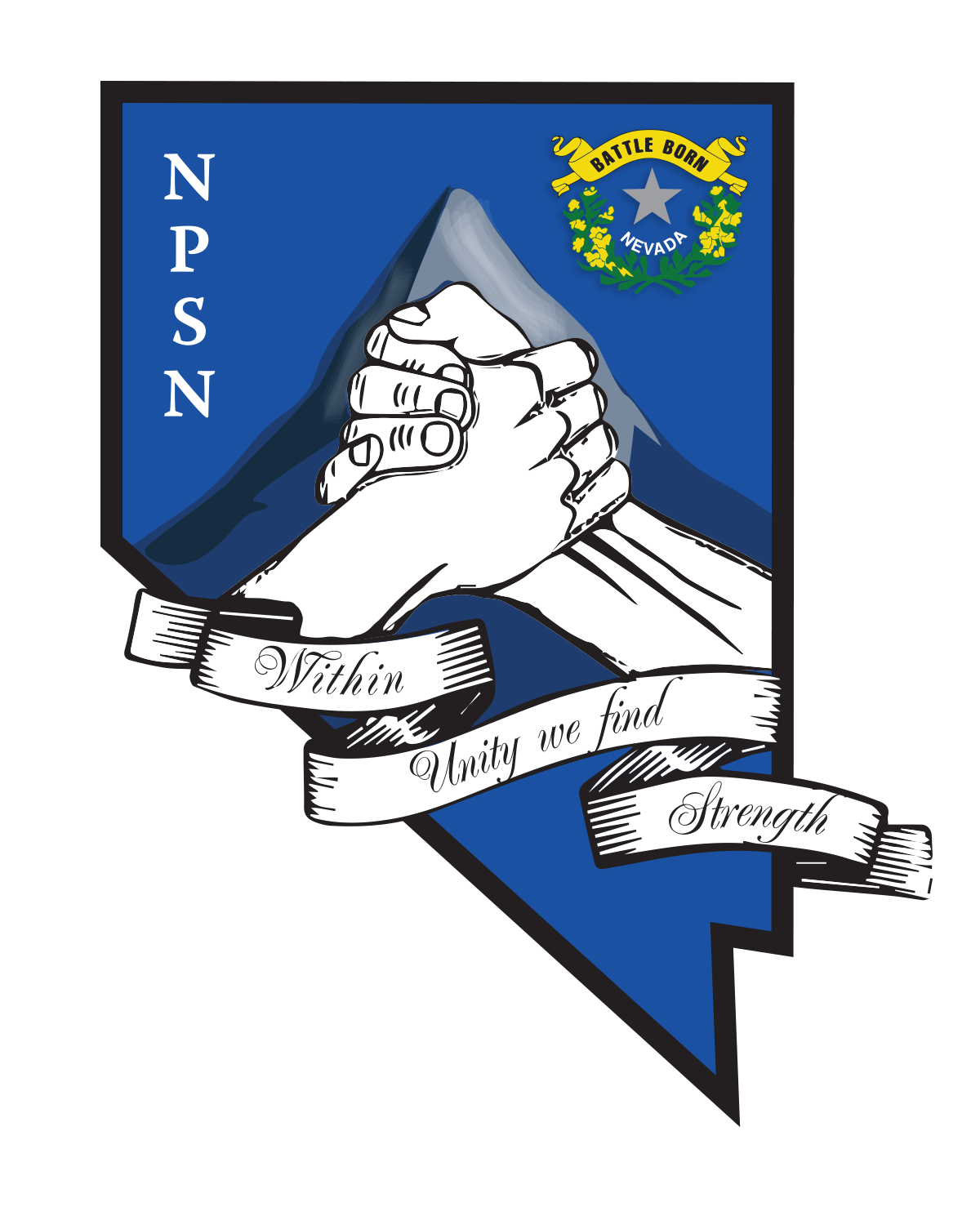 Nevada Peer Support Network
Within Unity. We Find Strength!
So they may live the very best lives possible on, and off duty.

Nevada Peer Support Network Inc. is on track to be a 501(c)3 non-profit early 2020. Our vision is to partner with other public safety entities and become a stronger more effective community that is capable of serving each others needs when that need arises.
When you join the Nevada Peer Support Network, your agency will become part of a growing first responder community that strives to improve the psychological, physical, relational, and spiritual wellness of those that serve.
​ ​

The current subscription rate for membership is $1200 / year. As an NPSN stakeholder your benefits will include: ​

• Personalized affiliate page with all your agency's mental health and wellness resources. This includes but is not limited to peer support teams, chaplain teams, vetted clinicians, and EAP resources.
•  Your page will be customized to contain quick links to agency SOP's, SOG's, or Best Practices. Your page may contain agency logos, photos, and videos. Free or discounted rates for classes and workshops.
• A position to serve on committees and task force projects.
• Discounted rates for all NPSN Merchandise.

Participate in NPSN fund raising events where the proceeds will go towards bringing the best mental health and resilience training to the Nevada region. Proceeds will also go towards charitable organizations, scholarships, and public safety personnel that are in need. ​


Included at no additional charge, your affiliate page, may be password protected. We understand that some service branch members prefer to have their information protected.

For more information contact any of our Board Members or click the HotLink below.

Within Unity... We Find Strength! Join today!




---
I would like to offer my sincere thanks to our affiliate programs, organizations and companies for their continued support. I appreciate your vision, trust and willingness in contributing to our efforts.

To that end, if there is anything I can do to answer any questions or you have any additional input or comments, please feel free to call on me.

Thank you.

Sincerely,

Derek Reid


Founder / President NPSN
Battalion Chief Truckee Meadows Fire & Rescue